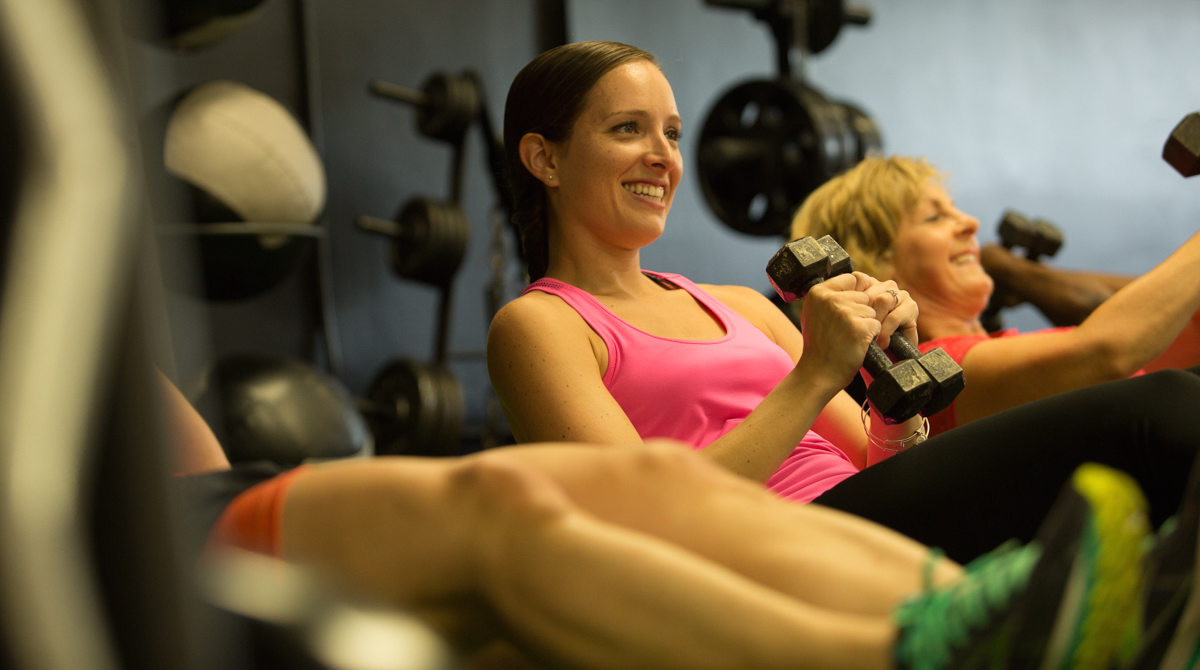 Use the following three tips to bring your routine up to the next level:
1. Be Unstable: Use your entire body, and target your core, by performing exercises that engage stabilizing muscles. To do this use an exercise ball, a balance board, a balance disk, or you could simply stand on one leg.
2. Add Resistance: The more resistance that you incorporate with your routine translates into higher intensity and more calories burned. Some ideas for adding resistance include: carrying dumbbells while doing lunges, wearing a weighted vest while walking or jogging, or putting a weight between your feet while doing leg raises.
3. Use Intervals: Interval training is an amazing tool for creating short yet effective workouts. Don't worry, it's not complicated. Interval training is simply alternating between different short bursts of activity.
---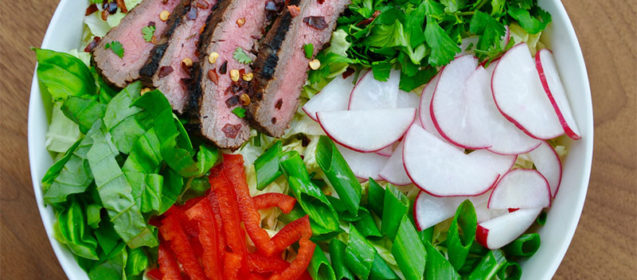 Got leftover grilled flank steak? Here's a vibrant mix of fresh veggies to serve it up with! For the dressing use a simple drizzle of olive oil, balsamic vinegar, and freshly cracked salt and pepper. Enjoy!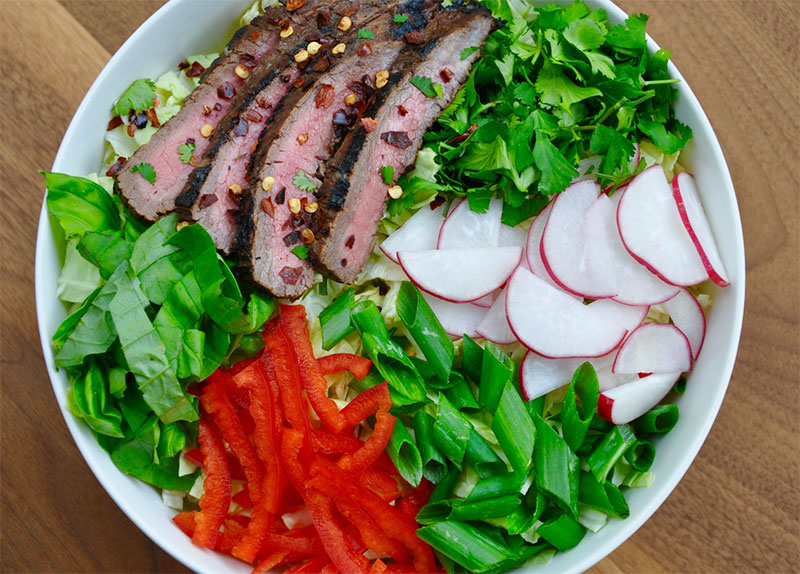 Courtesy of RealHealthyRecipes.com
What you need
Servings: 4
1 head savoy cabbage, chopped
1 bunch fresh cilantro, chopped
1 red bell pepper, seeded and thinly sliced lengthwise
4 scallions, greens only, thinly sliced
6 radishes, halved and thinly sliced
½ cup fresh basil, chopped or torn
8 ounces grilled flank steak, thinly sliced
Instructions
1. Divide the ingredients between 4 salad bowls. Serve with your choice of dressing. Enjoy!
Nutrition
One serving equals: 391 calories, 14g fat, 14g carbohydrate, 7g sugar, 136mg sodium, 5g fiber, and 50g protein.
---
We have some exciting events happening in both studios for this month! Check out the flyers below and make sure to RSVP to reserve your spot! (They're filling up fast!)
---
​Learn to Make it: Clean-Eating is a Lifestyle (Food-Tasting Workshop) – January 20, 2019

​Every third Thursday of the month, Join Tracey for some delicious food-tasting! From 2pm – 4pm, learn to make a new dish that'll leave you light yet satisfied.
Kinetics 5K Fun Run – February 3, 2019
​Every month, we've been hosting a Sunday morning 5k every first Sunday of the month. Keep your fitness resolutions and take a lap around Highland Park with your friends! One at 7:30am and one at 9:00am!
Partner Yoga – February 14, 2019
Love yourself a little this evening by trying something new! Yoga with a partner redefines trust, strength, and excitement. Go through flows and poses with someone else's support! No partner required – we'll pair you up there! 7:00pm (replaces Hot Yoga)
---