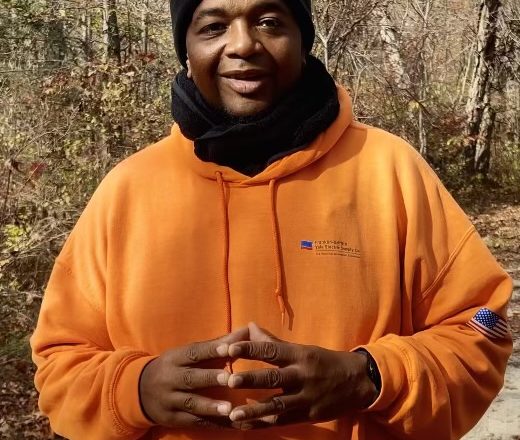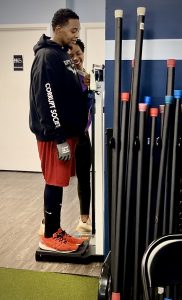 "It feels good, it feels real good" were the words used by Darryl Robinson, participant of the fall Kinetics 6-Week Fitness and Weight Loss Challenge after only five weeks of being enrolled.
At Kinetics NJ we theme our challenges. This one was themed UNSTOPPABLE CHALLENGERS because unstoppable was the energy that we wanted each participant to bring to their transformation. Darryl was chosen as our featured participant because of the unstoppable strength that he exhibited both before and during the challenge.
Darryl stands 5 feet- 11 inches tall. At his heaviest, he weighed 330 pounds. His lowest adult weight had been 240 pounds. For a man his height, both weights tip the scale to the overweight-to-obese BMI categories. BMI is a chart that outlines the relationship between a person's height and weight. Read more about that HERE.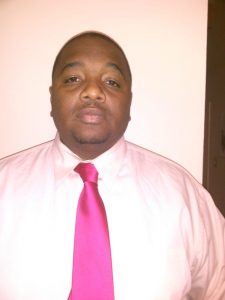 Darryl's surges in weight happened in conjunction with his struggles with depression, anxiety, diabetes, and high blood pressure- ailments common to people globally. During week four of the Kinetics 6-Week Challenge, Darryl shared that at the lowest points of his life, daily activities, such as working, cooking, taking care of himself, and interacting with the world felt like pressing chores.
But Darryl had a turning point. After a  brutally honest visit with his primary care physician, she told him, if you do not make a change, you will die." It was at that moment when Darryl heard her. He decided that he was not ready to leave his family, he still had hope, and that he wanted to live. So, he began. Darryl modified his diet, started walking and engaged in intermittent strength training. With this regimen, he dropped 70 pounds on his own but eventually plateaued.
In March 2023 Darryl became a personal training client at Kinetics NJ. He continued to make lifestyle changes that included an increase in strength training and greater awareness around foods that worked for his body. Using this approach, Darryl shed another 24 pounds.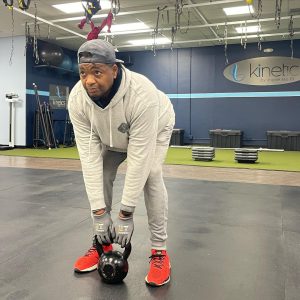 When the opportunity arose for Darryl to join the Kinetics team challenge in October 2023 he jumped on it. His weight at the start of the challenge was 236 pounds. Inspired by healthy supportive competition, Darryl was determined to put forth the effort required to achieve a healthy weight.
With a lot of sweat effort, discipline, and focus, Darryl has managed to shed another 22 pounds after only 42 days of training using the Kinetics 6-Week Challenge. He is currently weighing in at 214 pounds. His goal is to get below 200 pounds. Darryl has shared that he is 100% certain that he can lose the weight. He says that he now has a formula that works for his body, and the Kinetics NJ community to support him.
DO WATCH Darryl's first week's story here (see all 6 short but telling episodes):
Darryl Robinson's 6-week journey is both inspiring and motivating because we humans are more alike than different. We ALL experience life's lows and it helps to see how others come out on top. Darryl lets us in. He allows us to see what can happen when we give up physically, mentally, and emotionally, and the awesomeness that can take place when we have newfound hope, self-care, and self-love.
To find out more about the Kinetics NJ, 2024 6-Week Challenge or to join in, leave us a comment below, and we will schedule you for a FREE consultation and assessment. During the consultation, we will talk through whether a 6-Week Challenge is right for you.