Black Eyed Peas
High in Fiber which can alleviate constipation and the symptoms associated with IBS (irritable bowel syndrome)
The high fiber content in Black Eyed Peas also helps keep cholesterol from building up
Foods like these, which are high in fiber, keep us feeling full longer because our body digests them more slowly
Good source of potassium which our body needs to maintain a healthy blood pressure
Low in calories. A half cup has about 100 calories
Good source of protein, especially for vegetarians. Protein is necessary for many of the functions our body carries out every day and for the health of our skin, nails and hair
One cup of Black Eyed Peas has about 25% of the recommended daily value of iron
Fun Fact: Black Eyed Peas have been grown in Asia and India since
pre-historic times
Black-eyed Pea Chili with Quinoa and Corn
Serves: 8
Ingredients
2 large onions, chopped (Use a food processor if you have one)
1 large red bell pepper, chopped
1 large green bell pepper, chopped
6 cloves garlic, minced
5 cups (24 ounces) fresh black-eyed peas, or 2 1/2 cups (1 pound) dried peas, soaked overnight and drained
6 cups vegetable broth
2 1/2 tablespoons mild chili powder
1 tablespoon cocoa powder
2 teaspoons ground cumin
2 teaspoons smoked paprika
1/4 to 1/2 teaspoon chipotle powder, red pepper, or hot smoked paprika (adjust to taste)
2 15-ounce cans diced tomatoes, with juice (fire-roasted preferred)
1 1/2 cups fresh or frozen corn
1/3 cup uncooked quinoa, rinsed
Salt and pepper to taste
Directions
Heat a large, non-stick Dutch oven or chili pot. [For the Instant Pot, press the Sauté button.] Add the onions and cook, stirring, until they soften, about 5 minutes. Add the bell peppers and cook for another 3 minutes. Add the garlic and cook for another minute.
Add the black-eyed peas, broth, and everything up through the tomatoes. Bring to a boil and cook for 5 minutes. Reduce the heat to low, cover, and simmer until the peas are tender. The time will vary depending on the age of the peas, but count on at least 75 minutes, and add more broth if it looks like it's getting dry. [In the Instant Pot, stop the sautéing by pressing the Off button. Lock the lid in place and make sure the vent is set to pressure. Press Manual and use the minus button to set the time to 10 minutes. When the time is up and the pot chimes, press Off. Carefully turn the pressure release knob to steam, making sure your fingers are not above it.]
When the peas are tender, check the seasoning and add more to taste (this is a good time to increase the heat by adding more chipotle powder). Add the corn and quinoa and cook until the quinoa is tender, at least 20 minutes. (If the chili seems too "soupy," uncover the pot; otherwise, keep it covered.) [In the IP, use the Sauté setting and adjust the heat to low by pressing the Adjust button. Keep the lid off.]
Add salt and pepper to taste.
Serving size: 1/8th of recipe
Calories: 309 Fat: 2.3g Carbohydrates: 58g Sugar: 10.8g
Sodium: 616mg Fiber: 10.6g Protein: 18g
---
I do it in bed!
Stop!  Are you sitting? Please stand up.
If you're lying down turn onto your belly;
Reach back and give a firm squeeze to your own bottom.
Don't worry, it's not weird, squeeze your gluteal muscles.
Could be a little firmer back there?
It's funny how our body's natural default is soft, loose, and squishy.
I'm here to tell you, having a saggy bum isn't something
that you have to accept.  If you're super busy like most of us,
squeezing time in for your workouts is a must. Bedtime offers a
great opportunity for making your rear view a priority.  All you need
is your personal commitment and your bed.   Consider toning your bum for these reasons:
 3 fun reasons to firm up your bum
1)       Clothes shopping is more fun when you can fit into the stuff you love
2)       Bathing suit season feels amazing when you look like "Pop, Pow, Wow!"
and not so great when you look like "Plop,hum,Ouch"
3)       Admiration from others who wish to look like you is a great confidence builder
 3 Practical reasons to firm up your bum
1)       Studies show that atrophy  of the gluteal muscles can lead to lower back discomfort
2)       Your bum works with other core muscles to  help you sit and stand upright
3)       Your bum helps to create movements like walking, climbing stairs, and biking
Commit to these 2 Exercises daily
Bum Clinch: Lie on your belly or back.  Draw your legs as close together as possible (let your inner thighs and/or ankles touch).  Squeeze the two cheeks of your bum together as if to stop anything from entering or exiting.  Hold the clinch for 15-30 counts and then release.  Repeat 2-4 times daily.
The Bridge: Lie on your back in a bent-knee position.  Place your feet flat on the bed and allow your arms to rest comfortably at your sides.  Face your palms downward, feet hip-width apart, and toes facing away from your body.  Engage your abs to stabilize your spine and lift your hips off the ground simultaneously. The American Council of Exercise notes you should avoid lifting your hips too high, as this causes excessive arching in your back. Hold this position for 15 to 30 seconds.  Lower your hips back to the starting position. Repeat 2-4 times daily.
For more great fat blasting, saggy bum lifting, beautiful rear view creating exercises,  join us for classes or schedule your personal training session today www.kineticsnj.com or 732-317-8931.  Remember to consult with your physician before trying any new exercise program.
---
---
Vegas brought this out of me….
I've spent the last few days in Las Vegas breaking bread with champions in the fitness world.   If you've ever had the pleasure of being in the company of powerful people, you know how intense the experience can be. I started thinking about the qualities that make these people champions. Not just by definition but what championship sounds, looks, and feels like; and the roll that it plays in our lives.   
After a weekend of intellectual influx, I've decided that championship is a state of mind.  A state of mind designed to inspire us to personal greatness.  It's in those moments of inspiration, that who we are, what we do, and how it gets done, is so important and valuable to the world.  It's our responsibility to stop making excuses, accept our greatness, and live everyday like champions.    
14 day detoxification extenders you're not alone!  Over the next week take all your discipline, heart, soul, and personal power to close out this detoxification with a bang. 
To make your final week of detoxification a success, do these 5 things:
Log your food in myfitnesspal.com to get a better understanding of how many calories your taking in – Respect your recommended caloric intake
Control your portions sizes, eat until you feel satisfied not stuffed
Hydrate before meals (warm water is recommended)
Don't starve yourself
Exercise everyday
 Kinetics Mission:  Help 8,000 people by the year 2021 improve their physical fitness, transform their bodies, and enhance their lives.
Cheers,
Metra Lundy
---
He almost quit…
We're 23 minutes into his 30 minute session.  His body is spent from previous exercises done.  I ask him to take a swig of water and get ready for our final set. The exercises are straight forward, 30 seconds of high knees and 30 seconds of mountain climbers for three sets.  With a quick dirty look he blurts out, "Just say you're asking for 3 minutes."  I smile, and shift my gaze to the clock.
"Ready, set, go!"  We begin with high knees.  Using a mild tone I repeat, control your tempo, 1…2, 1…2, 1…2. He's gets down on the floor for mountain climbers.  I place my heavy hand on his back and whisper, "please offer me the same level of exertion, and don't slow your pace."  With an uneasy grunt, he says, "WHAT! DAMN IT, OK." Proud, he gets the job done.
One of our biggest challenges as trainers is helping clients realize how strong they are.  Getting them to see that each time they decide to push forward giving all they have to offer,
Failing, Inaction, Inactivity, Non-accomplishment become the other guys challenge.
I'm not saying it's easy but I am saying it leads to big and small successes. Here are three Actions Items you can implement right now to help you achieve fitness success.
Hire the right team and let them hold you Accountable
Don't question the amount of effort required:  Just Do It
Dare not stop, You started it, Now finish
For those of you on the 14 Day Flat Belly Detoxification Program, several of us are extending our efforts for another week.  If you're up for it, let me know you are interested.  Email me at info@kineticsnj.com – Use the subject line "I'm in" and I will send you details.
Every day we get a new opportunity to get it right!
Cheers,
Metra Lundy
Kinetics Mission:  Help 8,000 people by the year 2021 improve their physical fitness, transform their bodies, and enhance their lives
---
Hey Guys!
It's me, your Trainer and the little birdie on your shoulder encouraging you to stay on track today. If you're in the tri state area and the snow has slowed you down, recognize that home days have two faces.  They're great because they allow us to take advantage of some much needed rest; provide safety, shelter, and family time.
They're dangerous because home is the place where food, our sofas, and reality TV have voices and they all want an equal amount of our attention.  Don't let this rest day sabotage your many days, weeks, and months of making good food and exercise choices.
 Here are 5 tips to help you stick to the plan today!
Eat balanced meals that include fiber and help you to feel satisfied
Drink water (warm or cold) to avoid dehydration
Don't walk around with bum clothing on all day, when you look nice you feel better, and make better choices
Get outside, even if it's just a neighborhood walk
Read a good book and/or movie to keep your mind occupied by thoughts other than food
My book choice for today is Richard Branson's Losing My Virginity, How I Survived, Had Fun, and Made a Fortune Doing Business My Way.
My movie, Meet Joe Black with Actor Brad Pitt (I love this movie because it's a reminder that we should make every day as meaningful as possible).. If you haven't seen it, take a peek http://www.youtube.com/watch?v=OtbeIgrSHNA
Enjoy,
Metra
---
---
---
Hey there!
I have some tough love to give, again.
I'm actually yelling at you a little, can you hear it, I'm sorry.
It's only because, I want the absolute best for you I don't want to see you hurt.  What am I ranting about you ask?
After working with a client, I was pushed to have a conversation about this…
We've heard it from our doctors, trainers, therapists, random news reporter, and/or read it in a printed publication.
Back pain is a big deal and can cause big problems if not addressed.
Of course the human body is a dynamic machine with many
moving parts and one part doesn't move independent of another. 
5 quick tips to help you address and/or minimize your risk for back pain
1)    Don't ignore pain: your body is great at reporting back when something is wrong, it's called pain! If you have caused trauma to your back by doing house chores, playing sports, taking a fitness classes, or just moving a paper clip from one side of the table to another your body will tell you.  You listen by talking with your health care professional about the causes of your pain and devising a solution to your problem. 
2)    Listen when they tell you to rest: Human beings are strong but fragile animals composed of muscles, bones, blood, organs, etc.  Although some of you don't like to admit it, we do break and/or get injured.  Take care of the only precious temple that houses you.  If your health care provider recommends rest, please take them up on it. Super heroes only win on television. 
3)    Don't just sit around: Too much sitting is the reason why some people experience back pain.  Your spinal column has spongy discs that act as shock absorbers; they keep the vertebra intact, and allows for some movements.  These discs receive nutrients via blood flow.  The more you move, the more blood flows.  So no movement means wrung out discs, so to speak.  Please move. 
4)    Loosen up your hamstrings:  If you can't touch your toes, please ask yourself, why this isn't an issue you're addressing.  Think about this, the muscles, tendons, and ligaments of your lower back, buttocks, and hamstrings are all connected.  The tighter and more rigid a body part is, the higher your chances are for causing injury.  Tight hamstrings immediately put you at risk for increased lower back pain.  The solution is simple, start stretching your hamstrings. 
5)    Strengthen your core muscles:  Core muscles represent a group of muscles that work together to help keep you erect.  They include the muscles of the abdomen, lower back, and hips.  When these muscles are strong, they allow you to function at optimal ability.  When they are weak, back pain could be a result.  Bottom line; include core strengthening into your daily exercise regimen. 
Increase Flexibility, Core Strength, and have Fun!
Try AntiGravity® Fitness
What is AntiGravity® Yoga?
AntiGravity® Yoga is workout designed to get you in shape while realigning you from the compressions of gravity.  When done regularly AntiGravity®   will center you, melt away unwanted fat, increase flexibility, and make you look and feel younger!
---
I see it happen all the time…fitness results that are thrown away by eating the wrong foods. Don't let this be you. You workout hard, so keep your results by avoiding the following 7 foods:
1) Don't Eat White Pasta
White pasta will never be OK to eat when your goal is to look fit. Sorry, it's filled with way too many simple carbs. These plentiful carbs have one singular goal: to become stored on your body as fat.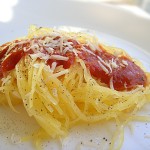 Eat This: Spaghetti Squash
On those nights when you really crave a big bowl of noodles, try this instead. Poke a spaghetti squash all over then bake at 400 degrees F for 45-60 minutes. Remove from the oven, allow to cool, scoop out the seeds and then scrape out the long, noodle-like strands of squash. Serve these healthy noodles with spaghetti sauce and meatballs.
2) Don't Eat Store Bought Salad Dressing
The nutritional benefit of your salad is all but undone by the questionable ingredients in store bought salad dressing. From trans fats to preservatives, store bought salad dressing is a landfill of unnatural ingredients that are best avoided.
Eat This: Simple Homemade Dressing
Making you own salad dressing is so simple, it literally takes less than five minutes, and it tastes so much better freshly made. Here's the equation to use when making your own dressing:
3 parts high quality oil – extra virgin olive oil, hemp seed oil, flax seed oil, or sesame seed oil.
1 part something acidic – vinegar, lemon, lime
A dash of salt and fresh ground pepper
Some fresh or dried herbs
3) Don't Eat Packaged Granola Bars
Packaged bars have one thing going for them – the convenience factor. This convenience comes at a price, as each packaged bar contains more preservatives, carbs, calories and sugars than you should be eating.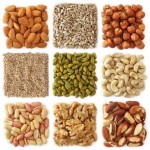 Eat This: Raw Nuts
When you need a quick, energizing snack look no further than a handful of raw nuts. This is a great way to cut down on the sugar and other harmful additives in granola bars while still enjoying a convenient energy boost.
4) Don't Drink Blended Coffee Drinks
Coffee chains have made it socially acceptable to sip on a large blended coffee drink topped with whipped cream, anytime and anyplace. Unfortunately your body is going to respond to all that sugar in the only way that it knows how…by storing it as fat. These blended drinks are extremely addictive, so it's best to avoid them completely.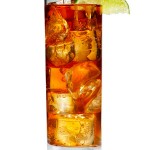 Drink This: Unsweetened Iced Tea
The whole idea behind blended coffee drinks is to quench your thirst, but there are more fitness-friendly ways to do so. Double brew 4 cups of your favorite tea – try Chai Rooibos – then chill it in the fridge for a few hours. Serve over ice and sweeten with a sprinkle of Stevia if needed. Guilt-free refreshment.
5) Don't Eat Fast Food Breakfast Sandwiches
The drive thru may be calling you, especially when you've left for work in such a hurry that you forgot to eat breakfast, but don't give in. Fast food breakfast sandwiches are filled with loads of preservatives, trans fats and questionable ingredients. Not to mention these little breakfast bombs contain more calories and fat than you need in the morning.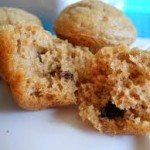 Eat This: Healthy Mini Muffins
The recipe below for Healthy Mini Muffins make the perfect on-the-go breakfast or snack to keep you out of the drive thru line. Make a batch on the weekend to stock the fridge and then grab as needed throughout your busy week.
6) Don't Eat Sweetened Yogurt
Little cups of fruit-flavored yogurts are often marketed as the next best weight loss secret, but you know better. These ultra-sweet concoctions are filled with sugars, corn syrup and preservatives, which will derail your fitness results and send you on a sugar high.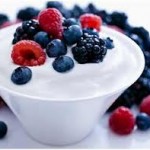 Eat This: Plain Greek Yogurt with Fruit
Plain Greek yogurt has more protein and far less sugar than the cute little fruit-flavored yogurt cups. Dress it up by adding your own, chopped fresh fruit.
7) Don't Eat Potato Chips
Around three o'clock in the afternoon, when that vending machine is calling out your name, remember this fact: Studies suggest that a potato chip habit caused subjects to gain weight even faster than an ice cream habit. This is likely due to all the preservatives, trans fats, empty calories and salt, and how hard it is to each just a few.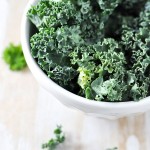 Eat This: Bake Kale Chips
Kale chips are crunchy and satisfying, just like potato chips, yet you're able to crunch away guilt-free. Filled with fiber, protein and real food nutrients, this is one crunchy snack that won't expand your waistline. Here's how to make them at home: Wash and tear one bunch of kale into chip-sized pieces. Toss with a Tablespoon of olive oil and season with salt and pepper. Place on a baking sheet and bake at 300 degrees F for 12-15 minutes.
The quickest and most permanent way to lose weight and feel amazing is through a combination of healthy eating and consistent, challenging workouts.
I'm here to help you meet your fitness and weight loss goals.
You deserve that fit and attractive body – I can help you get it.
Call or email today and together we will get you on the path to your best body ever
---