We have some exciting events happening in both studios for this month! Check out the flyers below and make sure to RSVP to reserve your spot! (They're filling up fast!)
---
​Learn to Make it: Clean-Eating is a Lifestyle (Food-Tasting Workshop) – January 20, 2019

​Every third Thursday of the month, Join Tracey for some delicious food-tasting! From 2pm – 4pm, learn to make a new dish that'll leave you light yet satisfied.
Kinetics 5K Fun Run – February 3, 2019
​Every month, we've been hosting a Sunday morning 5k every first Sunday of the month. Keep your fitness resolutions and take a lap around Highland Park with your friends! One at 7:30am and one at 9:00am!
Partner Yoga – February 14, 2019
Love yourself a little this evening by trying something new! Yoga with a partner redefines trust, strength, and excitement. Go through flows and poses with someone else's support! No partner required – we'll pair you up there! 7:00pm (replaces Hot Yoga)
---
Hey Folks! Metra Here 🙂
Tis the season to NOT gain weight and be merry!
Here are 5 very important reasons to keep your workouts going this holiday season to avoid unwanted weight gain.
Exercise makes you feel more confident.
Exercise improves your mood.
Exercise reduces the risk of chronic disease.
Exercise eliminates unwanted pounds.
Exercise improves longevity.
---
Know Thy Teammate, Be Motivated and Inspired

​Stephanie shares how she makes self-care a lifestyle.
---
Stephanie's interview:
When did you start taking yoga?
I took my first yoga class in 1995 after a friend invited me to a class she was teaching at a local community center. After having done a decade of step aerobics, I fell in love with the yoga poses and the emotional connection to myself during my practice. I began and maintained a regular yoga practice for the next 10 years until I somehow lost interest and my practice became frustrating and uninspired.
How did you get back on track with practicing yoga?
Fast forward to meeting Metra 6 years ago and finding hot yoga. I once again became excited about my yoga practice and truly enjoy hot yoga.
What is your favorite yoga pose?
The poses I like the best are warrior, balancing poses and inversions. Any pose that asks me to find strength and trust myself I find interesting. I like to imagine myself having the kind of courage in my everyday life that a warrior may have needed. Even when I fall over I know there's an opportunity to learn something from it and try again!
What do you love about training at Kinetics and Kinetics Flow?
I love the combination of hot yoga and boot camp! They give me very different things in terms of exercise and have added to a well rounded weekly routine.
What about willPower & Grace; I heard that was a favorite of yours as well?
willPower is one of my favorite classes.  I took it on a whim after overhearing Metra say how hard it was and how great she felt one day after a class. It's a combination of strength training, balance, core and cardio – all barefoot! It's a perfect workout. I highly recommend everyone try it out!
What is important to you when it comes to self-care and exercise?
I once heard someone say that daily exercise isn't a priority, but a necessity. Priorities can be changed but things that are necessary cannot. When you make regular exercise a part of your week it makes a big difference. Also the 6:00am classes are THE BEST! It feels so good knowing you started the day doing something amazing for yourself.
We are so grateful and thankful to have Stephanie on our team (Thank you Stephanie!)  If you ever need help jump starting or improving your self-care regimen, don't hesitate to reach out. Give us a call 732-317-8931, drop us a text 732-702-0088 or email us at info@kineticsnj.com.
See you soon,
Your Coach,
Metra Lundy
---
Interesting facts about Pinto Beans
Pinto beans are high in  fiber which prevents our blood from going too high after eating a meal

Pinto beans provide a balanced, slow burning sugar which keeps us feeling energized longer

The folate in pinto beans lowers ones homo-cysteine levels. When homo-cysteine levels are too high the risk of heart attack increases

Pinto beans are high in potassium which regulates heart function and keeps blood pressure levels at the healthy level

 If your body does not react well to sulfites, try eating pinto beans. The mineral molybdenum detoxifies and breaks down the enzymes.

Feeling low on energy? Eating pinto beans can replenish your iron levels leave  you feeling more energetic.

One cup of  pinto  beans presents  us with almost ¼ of our daily requirement for thiamin which is necessary for brain function and memory

Pinto Beans are high in vitamin B1 which converts sugar into energy which our body can use

Pinto Beans contain tryptophan which promotes sleep
Fun Fact: Raw pinto beans are ivory in color and have brownish spots on them, thus the nickname, "painted beans". 
---
Interesting Blackberry Facts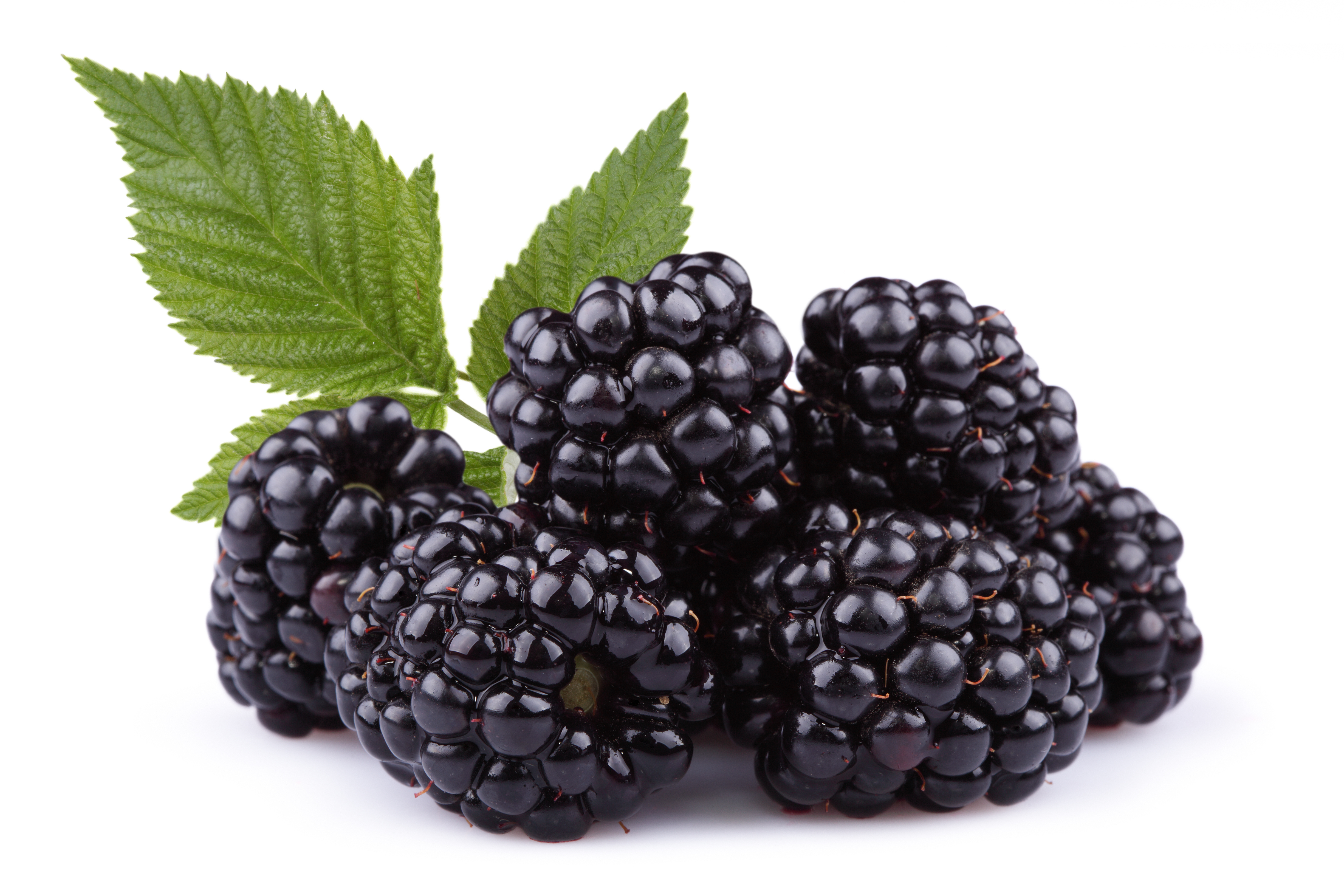 Why, you may ask, are blackberries such a rich dark color? It's because of the anthocyanin; potent antioxidants which keeps our urinary tract healthy, helps us age well and maintains healthy memory function.

High in Ellagic acid which has been shown to reduce the tumors associated with some cancers.

The cyclical acid in blackberries is a similar compound to the active ingredient in aspirin and can have effects against atherosclerosis in the same way that aspirin does.

1 cup of blackberries contains 6 g of fiber which helps push waste through our intestines.

Blackberries are a good source of Vitamins A & C. It is also a good source for potassium. 
*******Fun Fact: The study of blackberries is known as "batology". There are over 1,000 known species of blackberries.********
---
Food of the Week:
Zucchini is one of the very low calorie vegetables; provide only 17 calories per 100 g. It contains no saturated fats or cholesterol. Its peel is good source of dietary fiber that helps reduce constipation and offers some protection against colon cancers.
It is a very good source of potassium, an important intra-cellular electrolyte. Potassium is a heart-friendly electrolyte and helps bring the reduction in blood pressure and heart rates by countering pressure-effects of sodium.
Consuming zucchini also boost ones intake of manganese, an essential mineral. Like vitamin C, manganese protects your tissues from free radicals.
The high levels of vitamin C helps prevent premature aging and cancer as well as inhibiting cell division
***Fun Facts: Zucchinis can be available all around the year, but they are at their best during late spring and summer seasons. ****
---
Push Ups for Pennies is a 21 day fitness challenge launched by Kinetics Personal Training & Group Fitness.  Kinetics will make a one cent donation to women and children in domestic violence households  for every one push up done by individuals in the community.
For more details on how you can participate in the challenge.
Click here:  https://www.youtube.com/watch?v=TiCSdQKeKzM&feature=youtu.be
---
---
Check out our latest video on the Kinetics YouTube channel! Client shares tips that helped her on her weight loss journey at Kinetics.
Like, comment, and subscribe to our channel. We will be updating frequently with amazing fitness tips and tricks. We look forward to helping you on your fitness journey.
Always remember: Train Smart. Eat Well. Live Life.
---