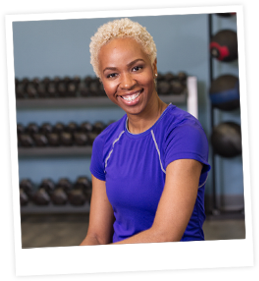 Most of us can find value in the phrase: "take one step at a time". We interpret that phrase to mean "slow, but steady progress". Metra Lundy, owner of KINETICS™ made these few words a major component of her business model.
Metra launched her first fitness company, Inspire Me Fit (IMF), in 2009. IMF was born out of her desire to encourage movement. Metra's journey into the world of fitness began in 2001 with her love of West African dance. She was dancing professionally with a northern New Jersey company and was asked by a fitness associate to instruct a dance training . Both nervous and excited, Metra agreed to take on the task. Her experience was nothing short of amazing: Metra's students expressed their love for her coaching style and spirit. They encouraged her to share her talents with as many people as possible.
After several years of teaching dance, Metra decided to pursue both group fitness and personal training certifications. Her goal was to spend more time doing what she loves: promote and teach movement. It was not long before her mornings were packed with Spin bikes and sweaty clients climbing for more, while her evenings were dedicated to 'teaching to the feet' through the barefoot program willPower & Grace®, along with training clients individually. After routinely punching more than twelve-hour workdays, Metra decided that she needed a new plan of action to find balance with fitness at the cornerstone. Dropping her daytime job as an accountant was not going to be easy. As a single mother of two and a homeowner, she thought long and hard about how she would make it all work. Metra recognized all the gifts of opportunity she had received thus far. Her experience working as an accountant in a fitness facility allowed her to see the administrative side of operating the business of fitness. While working, she had pursued and obtained degrees in both Accounting and Biology—she was used to working long days and nights. Finally, Metra received specialized training in various forms of West African dance. She later directed and produced a fitness video that combined African dance and aerobics. Her new life would be far from easy, but she believed she could do it. It took Metra a year-and-a-half of juggling two jobs and a home before she was able to sublease space to train clients of her own.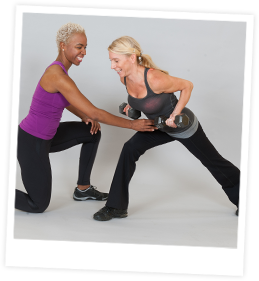 Initially subleasing worked, but the complications of scheduling and an ever-growing list of clientele led her to search for a space of her own. Metra went back to the drawing board. She needed a different approach—an approach that would allow her to operate for longer hours. Metra was lucky to have a husband in the commercial real estate business. She asked him to find her a location that would operate like a blank canvas. Metra's new space at 431 Raritan Avenue housed her fitness facility by night, and community events by day. It was not long before rolling out treadmills, bikes, and balls from a small office became inefficient. It was time to ditch her transient operation and find something more permanent. She prepared her plan, assembled a group of family investors, and hired a construction crew to get to work on KINETICS™. On May 1, 2010, KINETICS™ opened its doors at 409 Raritan Avenue and has been serving the community every since.