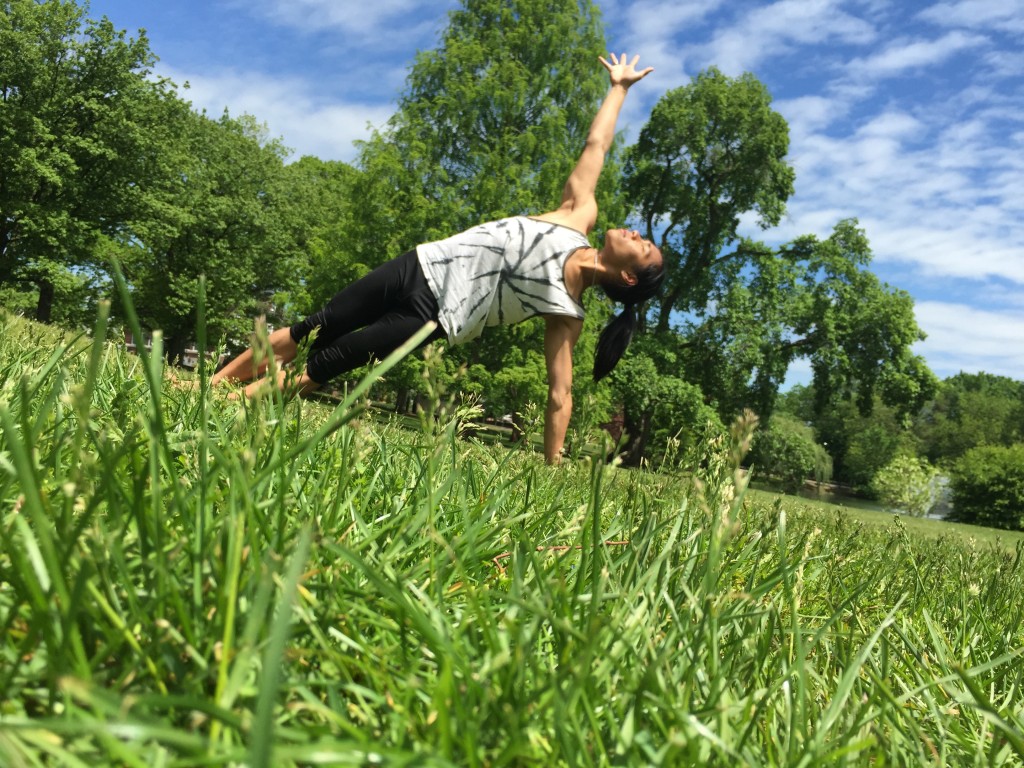 INSTRUCTOR OF THE MONTH: Marcus Pabellon
Tell the story of how you came to practice yoga.
I came to the US at the age of 16 from the Philippines, culture shocked and living with people I have never seen for 11 years. I was close to depression; sedentary, feeling alone, friendless, and just sad. I was invited by my great aunt to take her yoga class and I fell in love with it. It gave me a routine and something to look forward to every week. She only taught Thursday nights and I would be there all the time, rain or shine, hot or cold. I would arrive half an hour early usually to help setup the mats and props then sit ready to practice.
How does yoga help you to improve your everyday life?
Yoga helps me improve my physical, mental and emotional health. It keeps my physical body fluid, flexible and strong. Mentally it improves my focus, patience and keeps me open minded and open to different perspectives. Emotionally it makes me happy; simply being able to practice, moving through the poses and breathing, makes me feel alive and glad that I can enjoy this life.
If you have one tip to share with someone who has just been introduced to yoga what would it be?
Personalize your practice; focus on your body, your mind, your breath and your goals. Make each class your class and don't worry about anybody else around you, be immersed in your own practice and honor your abilities and know that with time you will improve.
#kineticsflow #yoga #vinyasa #flow #highlandpark #nj #yogainstructor #yogi #sideplank #nature #balance #strength