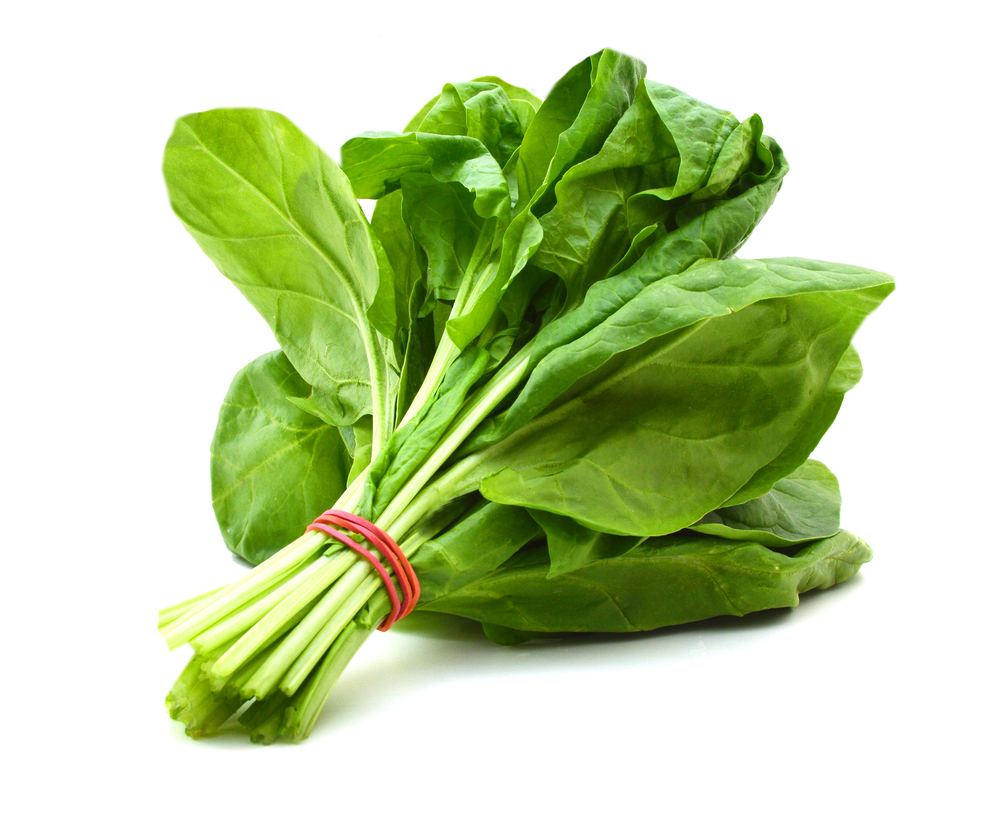 Food of the Week
5 Important facts on Spinach!!
One cup of spinach has more than 100% of the needed daily intake of Vitamin A which gives our skin a healthy glow
The vitamins in spinach help to protect our bodies against infection
Once cup of spinach has more than 100% of our RDA of Vitamin K which is essential to the density and strength of our bones
Spinach contains important minerals like manganese and zinc which help to fight off osteporosis and high blood pressure
One cup of raw spinach has only 7 calorie
Spinach Fun Fact
Spinach is originally from Ancient Persia (now Iran)
Delicious Spinach Recipe
Spinach and Egg White Breakfast Wrap
1 teaspoon olive oil
1 garlic clove, minced
¼ cup tomato, finely chopped2 cups spinach, roughly chopped
1 cup egg whites
dash of salt and pepper
2 sprouted grain tortillas
2 Tablespoons pesto (purchase it pre-made, or combine ½ cup walnuts, 2 cups basil leaves, 2 cloves garlic, ¼ cup olive oil, and 1 Tablespoon lemon juice in a food processor and blend until it becomes a paste.)
Spread a tablespoon of pesto over each tortilla and set aside.
In medium sized skillet warm the olive oil over medium heat. Add the garlic and sauté until golden. Add the tomato and cook for another 3 minutes. Add the spinach and cook until it is soft and wilted. Remove the veggies from skillet, set aside in a bowl.
Pour the egg whites into the skillet, season with salt and pepper. Cook until the egg is no longer runny.
Arrange half of the egg whites in a line down the center of each tortilla. Top with half of the veggies and then fold the ends up and wrap like a burrito.
Nutritional Analysis: One serving equals: 288 calories, 10g fat, 28g carbohydrate, 6g fiber, and 21g protein