Nutritional yeast is made from a single-celled organism,Saccharomyces Cerevisiae, which is grown on molasses and then harvested, washed, and dried with heat to kill or "deactivate" it.
Nutritional yeast flakes may be one of the best additions to your diet in terms of nutrition and taste. It provides a wealth of vitamins, minerals and protein that almost anyone—from Paleo enthusiasts to vegans—can enjoy.
Nutritional yeast is a complete protein, meaning that among the 18 amino acids it contains, nine are essential ones that your body cannot produce.
You get a significant dose of the minerals iron, selenium and zinc when you consume nutritional yeast as well and one serving of nutritional yeast provides about four grams of fibe
Nutritional yeast is a source of B vitamins, including thiamine, folate, B-6 and niacin. Just a half tablespoon of some brands will provide you with a day's worth of B vitamins, while other brands offer between 30 and 100 percent of B vitamins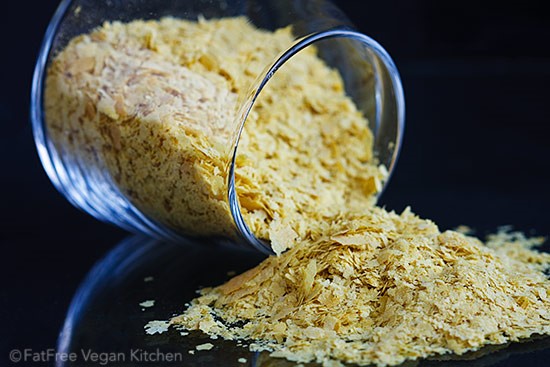 Fun Fact – nutritional yeast contains 71% protein by weight!  Contains no sugar or gluten!