Hey folks,
This email is written with as much honesty and transparency as I know how to deliver. Please bear with me as I share our position as a studio at both Kinetics and Kinetics Flow during this Coronavirus pandemic.
Let me first mention this because a few people have mention it to me. This is not another "stay strong" email written to keep people from cancelling their programs. It is true, we are a small business and it is your commitment to us that allows us to keep our doors open. But I think you could agree with me that this is WAY bigger than that! We genuinely care about everything that is happening right now. We care about our people! We care about you!
This email is about how to NOT MELT WHEN FACED WITH CHALLENGE. It's about how to KEEP GOING with the commitment to become stronger daily.
As it relates to Kinetics or Kinetics Flow programs, for those of you who can stand with us while we all get through this, we greatly appreciate it. For those whose situations are rocky, we understand and are willing to help you adjust your program in a way that makes sense.
As of yesterday (Saturday March 21st), Governor Murphy ordered that we all stay in our respective homes accept to go out for essential items like food, medicines etc.
If you're like most of us, this order sounds scary and stressful. We are used to normal and nothing is functioning normally. Many people in our communities are hysterical, panicky, angry and going crazy in our homes.
This is all very understandable, but WE MUST REMAIN CALM, because the alternative of freaking out won't be beneficial to anyone.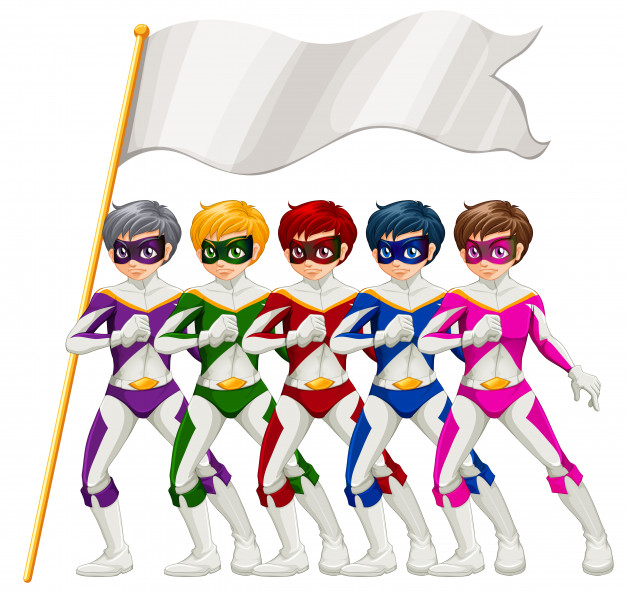 ​Everyone in our community has a role; a part to play. Our part as a facility is as follows:
to help maintain order where there feels like there is none
to help keep you physically and mentally strong
to add a bit of fun and camaraderie to what could be very frustrating days
to be an outlet of support
to make waiting out this pandemic a little easier
to provide your families with activities that will create productive bonding
to rely on some level of normal so that you can continue to be productive
​I could go on and on, but I think you get my point. From every administrator to instructor and trainer, we are here to help! Providing the community with an outlet for better health and wellness is our life's work.
​And, now more than ever before we are committed to helping you and ourselves get through this.
So, my overarching message is…
WE DO NOT MELT WHEN FACED WITH CHALLENGE. WE STAND UP AND POWER FORWARD TOGETHER!
Because of the new order delivered by Governor Murphy both Kinetics and Kinetics Flow here is our temporary new normal.
We will deliver all training virtually.
DO TAKE ADVANTAGE OF IT… It is literally here for you!
So here is the low down:
Group Classes:
group classes are taking place virtually every day, multiple times a day
you can check the Mind body website or the KINETICS​ AND KINETICS FLOW​  websites to confirm schedules
if there is a class that you plan to take, DO sign up online. It helps us decide if a class is useful or if we should get rid of it
we are streaming all group classes live within on our Facebook pages – all recorded classes will be in place for 24 hours
after 24 hours classes will be moved to a YouTube channel where there will be a library of fitness workouts, Pilates or yoga for you to choose from
​Personal Fitness Training
personal training will be done virtually
all private training clients will be contacted directly in order to confirm individual schedules
our objective is to maintain your previous schedule or to provide you with a schedule that works better for you given the situation
expect to be contacted by the studio as well as by your individual trainers
​Community
This Monday March 23rd 8:00 PM – 8:30 PM there will be a party over here, nothing can keep us down Zoom call – all are welcome and encouraged to attend.

You are welcome to use the Zoom call as a time to ventJoin Zoom Meeting: https://us04web.zoom.us/j/6565504502

Starting Monday March 23rd, we will launch a meet the minimum movement among Kinetics and Kinetics Flow members

This is an accountability and support "challenge" to help you get 150 minutes of activity/exercise in weekly.
Let's make it fun by sharing some of the awesome and creative ways that we are keeping active
Do share how you have moved furniture in order to participate in virtual training
Anything light and happy is encouraged
​There is power in numbers. Together we will all get through this! See you all virtually.
Your Trainer and Coach,
Metra Lundy
Text: 732-702-0088