---
---
Hey there, Metra Lundy here your trainer and coach.
I had to share an exciting personal journey of mine!!
Click to watch the video!​ Do continue to follow my Youtube Channel to watch my 30 day countdown.
NOW READ ….
3.5 "Remember Me" tips to kick off your summer run or walk regimen
1. talk with your doctor. always check with your doctor before beginning or ramping up an exercise regimen. Once your doctor gives you the green light, jump into your training with excitement.
​2. train smart. gradually increase your mileage over a few weeks or months. If your goal is to run but you have never run before do plan to walk a little and run a little during every cardio session. Consider using a supportive running app such as Couch 5k to gradually increase the length of each run.
3. eat and drink well. when your activity level has increased. drink water before and after each run, as well as throughout your day. Use your urine as an indicator for whether or not you're getting enough (a healthy urine color is typically clear to pale yellow).  Eat fresh, whole foods preferably prepared by you.
3.5 embrace challenge. new regimens are sometimes challenging in the beginning but remember they get easier as you get better; hang in there.
See you soon,
Metra
---
Let your light shine
She was a tall, well-dressed woman with tightly curled hair and neatly manicured nails. I escorted her to our consult room. She arrived just in time for her fitness assessment.
She spoke. "Whew! It's been a full day. My job is very demanding. I work about sixty hours a week, rarely take lunch, and commute an hour each way. After work, I race home to make dinner, help my kids with their homework, and finally spend a little time with my husband. I'm here because my energy is low, I'm feeling blah, and I need to do something about it. I thought if I started working out and eating healthy I might feel better.
Is this you? If you said yes, you are not alone. I meet hundreds of women who express some version of this reality daily.
So, what's a woman to do; how does the change that she wants and needs occur?
We women share a similar hat in feeling like we have to manage it all. Here is what's worked for me and hundreds of clients that I've worked with:
Brighten your light! You will be a better employee, mother, and wife for doing it.
1. Recognize that only you know when your light is dim and only you can do something about it.
2. When more self-care is needed, take ownership of your need for a recharge.
3. Carry-out your recharge by any means necessary.
Proper nutrition and consistent exercise matter.
1. Healthy, nutrient-dense foods fuel us – so eat mindfully and with purpose
2. A simple strength training circuit has no boundaries; 20 minutes of effort at home, at work, or at your fitness studio will take your body and confidence a long way
3. Focused work pays off with time and effort.
You are capable of greater giving when you bright, so DO take care of you.
---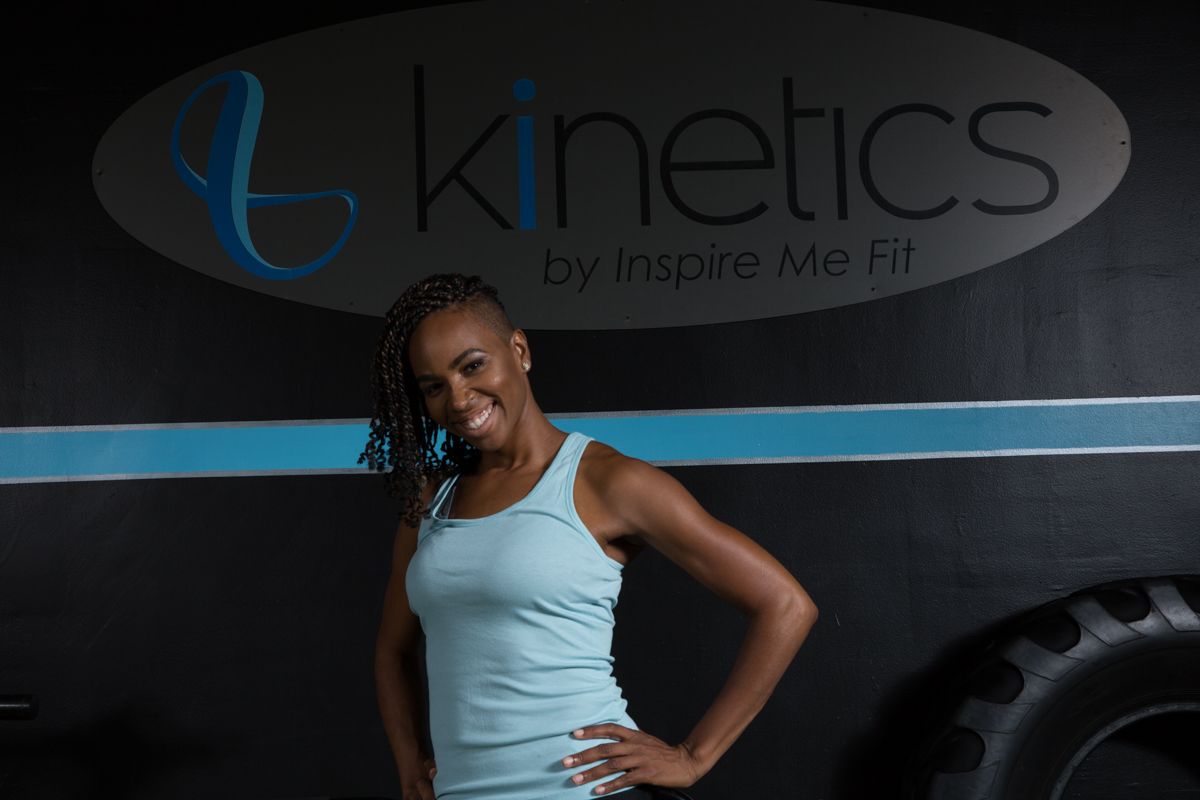 A few days back I took an easy scenic drive to Maryland. You know the drive I'm talking about;  it's the one that offers white space for thinking.  During my drive, I spoke out loud and chuckled to myself.  The weekend would be a good time – full of laugher and "remember that" strolls down memory lane. What actually happened was so much more.  You see, the younger of us cousins is fighting for her life. And, if you've ever known or had someone that you love fight to live, you may have also witnessed the subtle strength, beauty and commitment that they pour into their every action, their every movement (things I think we often take for granted). The time that I spent with family this past weekend was a celebration and I was reminded that:
No day is promised
The key to happiness is to choose fun and joy
None of us are alone
The mind and body are gifts
Self-care is our personal responsibility
Now, I know remembering all of the above is no small task. And, that we all get distracted at times but I can promise you that as your coach, I'm working on these things just like you. Together, let's take JOY in a few simple acts of self-care daily.
30-60 seconds of prideful push-ups
Consume plain water equal to half your body weight in ounces
Get restful sleep 6-8 hours
Stretch major muscles for at least 30 seconds
Schedule 5 minutes of quiet time and deep breathing
If should ever need my help making your self-care or fitness a priority DO Text 732-702-0088 or Email info@kineticsnj.com message away; It is my life's work to be of health and wellness service to you.
Your Trainer & Coach
Metra Lundy
---
---
We have some exciting events happening in both studios for this month! Check out the flyers below and make sure to RSVP to reserve your spot! (They're filling up fast!)
---
​Learn to Make it: Clean-Eating is a Lifestyle (Food-Tasting Workshop) – January 20, 2019

​Every third Thursday of the month, Join Tracey for some delicious food-tasting! From 2pm – 4pm, learn to make a new dish that'll leave you light yet satisfied.
Kinetics 5K Fun Run – February 3, 2019
​Every month, we've been hosting a Sunday morning 5k every first Sunday of the month. Keep your fitness resolutions and take a lap around Highland Park with your friends! One at 7:30am and one at 9:00am!
Partner Yoga – February 14, 2019
Love yourself a little this evening by trying something new! Yoga with a partner redefines trust, strength, and excitement. Go through flows and poses with someone else's support! No partner required – we'll pair you up there! 7:00pm (replaces Hot Yoga)
---
Hey Folks! Metra Here 🙂
Tis the season to NOT gain weight and be merry!
Here are 5 very important reasons to keep your workouts going this holiday season to avoid unwanted weight gain.
Exercise makes you feel more confident.
Exercise improves your mood.
Exercise reduces the risk of chronic disease.
Exercise eliminates unwanted pounds.
Exercise improves longevity.
---
Know Thy Teammate, Be Motivated and Inspired

​Stephanie shares how she makes self-care a lifestyle.
---
Stephanie's interview:
When did you start taking yoga?
I took my first yoga class in 1995 after a friend invited me to a class she was teaching at a local community center. After having done a decade of step aerobics, I fell in love with the yoga poses and the emotional connection to myself during my practice. I began and maintained a regular yoga practice for the next 10 years until I somehow lost interest and my practice became frustrating and uninspired.
How did you get back on track with practicing yoga?
Fast forward to meeting Metra 6 years ago and finding hot yoga. I once again became excited about my yoga practice and truly enjoy hot yoga.
What is your favorite yoga pose?
The poses I like the best are warrior, balancing poses and inversions. Any pose that asks me to find strength and trust myself I find interesting. I like to imagine myself having the kind of courage in my everyday life that a warrior may have needed. Even when I fall over I know there's an opportunity to learn something from it and try again!
What do you love about training at Kinetics and Kinetics Flow?
I love the combination of hot yoga and boot camp! They give me very different things in terms of exercise and have added to a well rounded weekly routine.
What about willPower & Grace; I heard that was a favorite of yours as well?
willPower is one of my favorite classes.  I took it on a whim after overhearing Metra say how hard it was and how great she felt one day after a class. It's a combination of strength training, balance, core and cardio – all barefoot! It's a perfect workout. I highly recommend everyone try it out!
What is important to you when it comes to self-care and exercise?
I once heard someone say that daily exercise isn't a priority, but a necessity. Priorities can be changed but things that are necessary cannot. When you make regular exercise a part of your week it makes a big difference. Also the 6:00am classes are THE BEST! It feels so good knowing you started the day doing something amazing for yourself.
We are so grateful and thankful to have Stephanie on our team (Thank you Stephanie!)  If you ever need help jump starting or improving your self-care regimen, don't hesitate to reach out. Give us a call 732-317-8931, drop us a text 732-702-0088 or email us at info@kineticsnj.com.
See you soon,
Your Coach,
Metra Lundy
---
Fitness & Fashion Tips and Tricks! Check out the video below to get your leg-sculpting tips and fashion tricks (perfect for sculpted legs in the making)! Join us for our next episode on how to tone your whole body and look great in a bathing suit!
---