---
---
Statement from Metra Lundy, the owner of Kinetics and Kinetics Flow:
Hey there,
I hope you do not mind, but I rose today wanting to share a bit of my truth, and the truth that I have seen with my clients for over a decade now. The time for "yo-yoing" is over and long-lasting change is necessary. To get there though, we need three specific actions:
1. Honest and thoughtful assessment
2. The development of a realistic plan of action
3. Then swift, focused and discipline implementation of that plan
As a coach and trainer for over a decade, I am clear that whether you are talking about losing belly fat to ward off the dangers of heart disease, following protocols that prevent the spread of the Coronavirus or seeking justice for those who have been grossly and wrongly treated, the protocol is the same;
1. Assess, Plan, and Act
Kinetics and Kinetics Flow stand on a simple and clear set of core values; and, what is awesome is that those values are a shining light within our community.
I think we can all agree that the world feels extremely heavy at this moment. But, within that heaviness, I would like to thank my Kinetics, Kinetics Flow people as well as friends of our community for your commitment to doing the work. That is, the work of taking care of your physical selves; the work of developing your mind and extending positive perspectives out into the world; the work of standing for justice and healthy communities for all.
We train knowing that the dedicated time, energy, and efforts spent is what makes us better in our daily lives. We train knowing that we are not done. In fact, we have only scratched the surface. Fitness in all its forms (physically, mentally, and emotionally) is a life journey. And when done consistently, allows us to create healthy "selves", raise healthy families that create healthy communities which then empowers us to create a healthy world.
So, to all of you I say, keep training – our world is demanding that you be strong
Eat well, your energy and stamina are required
Be the change that you want to see – your ongoing improvement is the example of what it means to be a valuable citizen of any community and the world.
---
---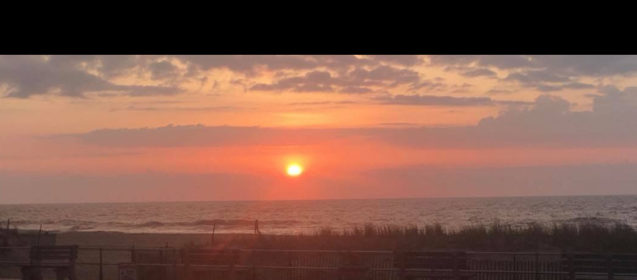 Finally, there is light at the end of the tunnel. Slowly the stats are changing, COVID research is happening, testing sites have increased, death rates are down, and a few states have allowed businesses to reopen.
This is exciting news, right? It means that we are improving. It means that after so many weeks of being in quarantine, we will get to reconnect. We'll get to feed that part of us that wants and needs human interaction. But of course, that connection also comes with some risk.
Most of us agree that COVID-19 has not only rocked our economy, it has rocked our worlds. And, as a result, we are all much more cautious of how many times a day we wash our hands, who is standing too close to us, and whether the surfaces that we are touching have been sanitized.
So, when Kinetics reopens its doors (which, although Governor Murphy has not given a date yet, I personally expect will be somewhere around the middle or end of May), we will do EVERYTHING POSSIBLE to keep us all healthy and safe!
If you scroll to the bottom of this email, you will notice that I have created a list of COVID-19 Safety promises. Just below that I have also asked a few things of you that I believe will positively add to our safety net.
But, I think that we can agree that my list is just that, my list. And, as I was compiling it, it dawned on me that I should ask you what specific facility safety protocols you would like to see in place when we reopen.
You see, I am clear that, together, we are what gives Kinetics and Kinetics Flow life, energy, and vitality. So, I would like to hear from you. What would make you feel COVID-19 safe?
Our promise to keep you safe:
We are using a combination of state and industry protocols to establish and maintain safety.
Social distancing: we are preparing for a soft opening which means that we will open in stages.
Stage one:

Kinetics Fitness will reopen
Services will include personal training and small group training with groups capped at five people
All Kinetics Flow classes will remain virtual

Stage two:

Kinetics Flow will reopen
Services will include personal training, small groups capped at ten people at Kinetics Fitness and small groups at Kinetics Flow with groups capped at five people
Virtual training will remain in place for those who feel more comfortable training from home

Lobby areas will remain closed
Workout spaces will be measured and marked out on the floor
Deep clean: the facilities will be deep cleaned once per week
At the close of every shift: studios will be sanitized
In between client usage: equipment and accessories will be cleaned
Courtesies that we unfortunately can no longer provide include towels and mats
Hand sanitizer will be required before and after using the check-in tablet at the front desk
As a staff we will wash our hands often and will encourage you to do the same
All clients will be required to wear a face mask when entering the building
Workouts will be monitored and adjusted to ensure that everyone training can maintain appropriate breathing with the mask on
Hygiene: we will take a three-part approach to maintaining cleanliness
Usage of face masks: at this point it appears that face masks will be required by law once we reopen. If it is required, we of course will adhere to the requirement.
What we are asking of you:
Your patience and understanding as we do our best to keep everyone healthy and safe
Help with ensuring that all equipment and accessories used by you is sanitized after you have used it
Maintain excellent personal hygiene by washing your hands often
Respect social distancing to keep yourself and those around you safe
As a staff we continue the thank you for helping us keep the wheels of the studio turning; and we look forward to seeing your beautiful faces again soon.
Reminder: do let us know what safety protocols that you would like to see in place.
Warmest regards
---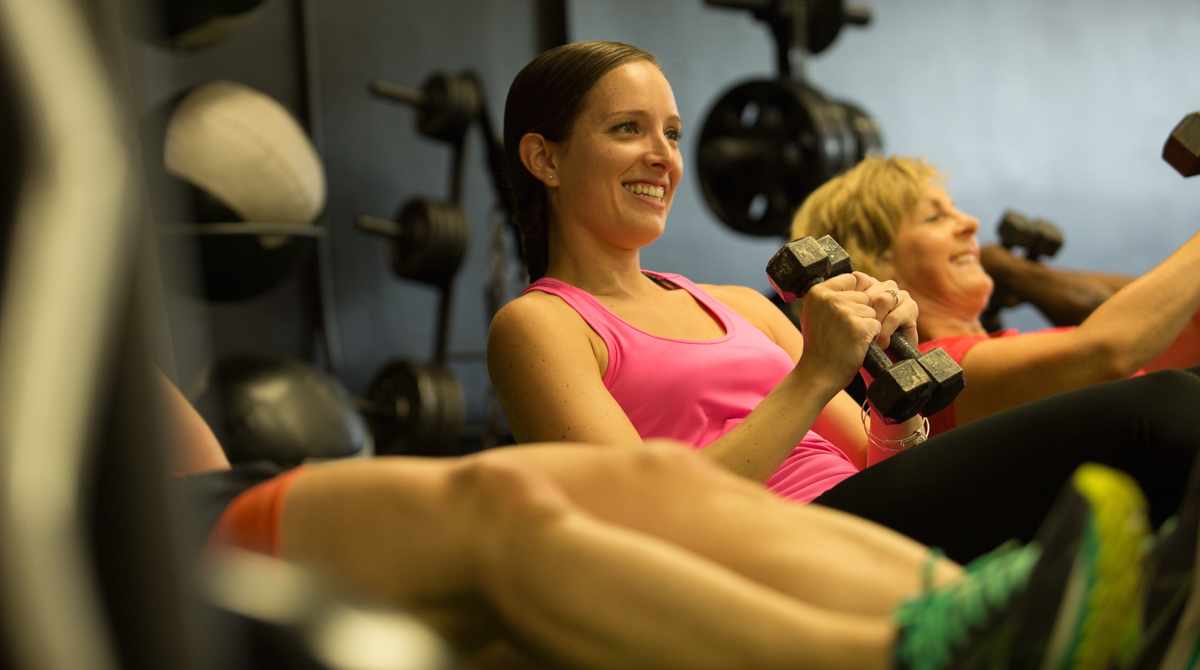 Use the following three tips to bring your routine up to the next level:
1. Be Unstable: Use your entire body, and target your core, by performing exercises that engage stabilizing muscles. To do this use an exercise ball, a balance board, a balance disk, or you could simply stand on one leg.
2. Add Resistance: The more resistance that you incorporate with your routine translates into higher intensity and more calories burned. Some ideas for adding resistance include: carrying dumbbells while doing lunges, wearing a weighted vest while walking or jogging, or putting a weight between your feet while doing leg raises.
3. Use Intervals: Interval training is an amazing tool for creating short yet effective workouts. Don't worry, it's not complicated. Interval training is simply alternating between different short bursts of activity.
---
---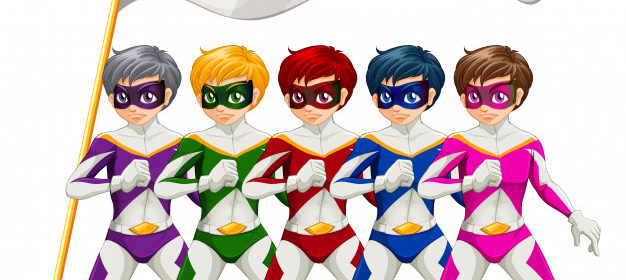 Hey folks,
This email is written with as much honesty and transparency as I know how to deliver. Please bear with me as I share our position as a studio at both Kinetics and Kinetics Flow during this Coronavirus pandemic.
Let me first mention this because a few people have mention it to me. This is not another "stay strong" email written to keep people from cancelling their programs. It is true, we are a small business and it is your commitment to us that allows us to keep our doors open. But I think you could agree with me that this is WAY bigger than that! We genuinely care about everything that is happening right now. We care about our people! We care about you!
This email is about how to NOT MELT WHEN FACED WITH CHALLENGE. It's about how to KEEP GOING with the commitment to become stronger daily.
As it relates to Kinetics or Kinetics Flow programs, for those of you who can stand with us while we all get through this, we greatly appreciate it. For those whose situations are rocky, we understand and are willing to help you adjust your program in a way that makes sense.
As of yesterday (Saturday March 21st), Governor Murphy ordered that we all stay in our respective homes accept to go out for essential items like food, medicines etc.
If you're like most of us, this order sounds scary and stressful. We are used to normal and nothing is functioning normally. Many people in our communities are hysterical, panicky, angry and going crazy in our homes.
This is all very understandable, but WE MUST REMAIN CALM, because the alternative of freaking out won't be beneficial to anyone.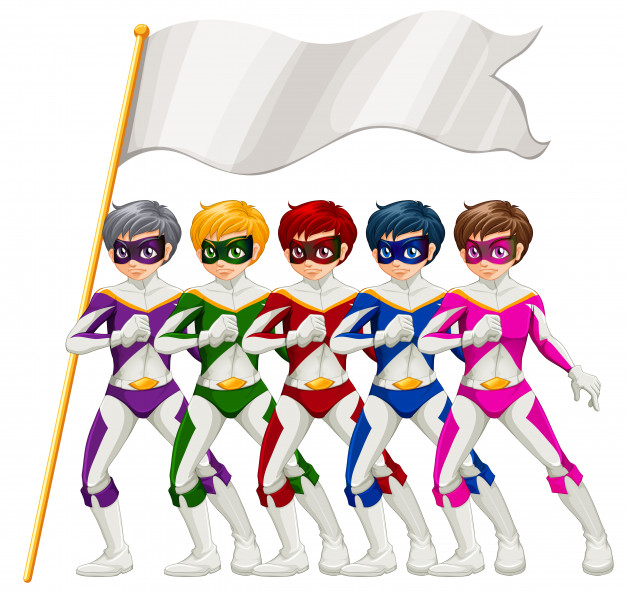 ​Everyone in our community has a role; a part to play. Our part as a facility is as follows:
to help maintain order where there feels like there is none
to help keep you physically and mentally strong
to add a bit of fun and camaraderie to what could be very frustrating days
to be an outlet of support
to make waiting out this pandemic a little easier
to provide your families with activities that will create productive bonding
to rely on some level of normal so that you can continue to be productive
​I could go on and on, but I think you get my point. From every administrator to instructor and trainer, we are here to help! Providing the community with an outlet for better health and wellness is our life's work.
​And, now more than ever before we are committed to helping you and ourselves get through this.
So, my overarching message is…
WE DO NOT MELT WHEN FACED WITH CHALLENGE. WE STAND UP AND POWER FORWARD TOGETHER!
Because of the new order delivered by Governor Murphy both Kinetics and Kinetics Flow here is our temporary new normal.
We will deliver all training virtually.
DO TAKE ADVANTAGE OF IT… It is literally here for you!
So here is the low down:
Group Classes:
group classes are taking place virtually every day, multiple times a day
you can check the Mind body website or the KINETICS​ AND KINETICS FLOW​  websites to confirm schedules
if there is a class that you plan to take, DO sign up online. It helps us decide if a class is useful or if we should get rid of it
we are streaming all group classes live within on our Facebook pages – all recorded classes will be in place for 24 hours
after 24 hours classes will be moved to a YouTube channel where there will be a library of fitness workouts, Pilates or yoga for you to choose from
​Personal Fitness Training
personal training will be done virtually
all private training clients will be contacted directly in order to confirm individual schedules
our objective is to maintain your previous schedule or to provide you with a schedule that works better for you given the situation
expect to be contacted by the studio as well as by your individual trainers
​Community
This Monday March 23rd 8:00 PM – 8:30 PM there will be a party over here, nothing can keep us down Zoom call – all are welcome and encouraged to attend.

You are welcome to use the Zoom call as a time to ventJoin Zoom Meeting: https://us04web.zoom.us/j/6565504502

Starting Monday March 23rd, we will launch a meet the minimum movement among Kinetics and Kinetics Flow members

This is an accountability and support "challenge" to help you get 150 minutes of activity/exercise in weekly.
Let's make it fun by sharing some of the awesome and creative ways that we are keeping active
Do share how you have moved furniture in order to participate in virtual training
Anything light and happy is encouraged
​There is power in numbers. Together we will all get through this! See you all virtually.
Your Trainer and Coach,
Metra Lundy
Text: 732-702-0088
---
---